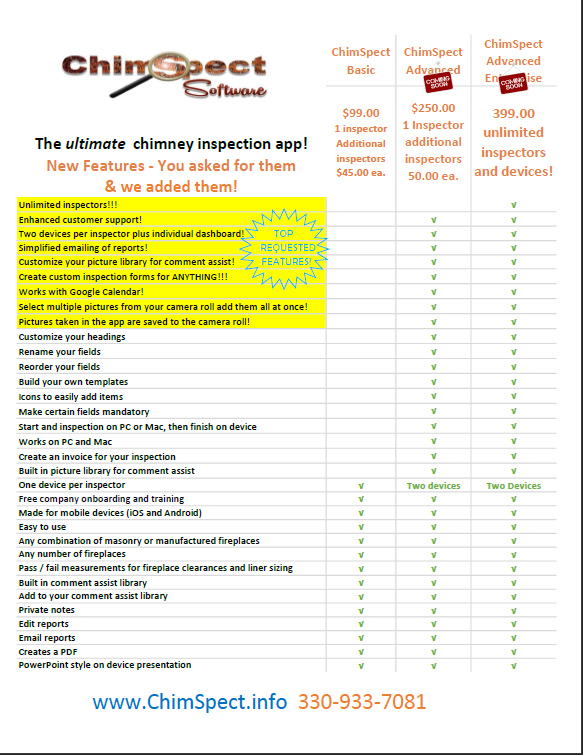 Pricing for ChimSpect Basic Click here to sign up for ChimSpect basic
Our pricing is simple:
Dashboard plus one device price $99.00 / month
Each additional device is $45.00 / month
Example: monthly subscription for one inspector (includes one device activated, one dashboard) is 99.00.
Monthly subscription for 2 inspectors (includes one dashboard and 2 activated devices) $144.00
* Only one dashboard is needed / company
*** Contact me for special pricing if you are running more than 10 devices or want to pay annually ***
The dashboard is where you configure your company settings. You can access this from any device that can access a website. Only one is needed per company.
Upload your profile

Company information

logo

Disclaimer

Add or remove devices
View uploaded inspection reports
Edit inspection reports that have been uploaded
Save the PDF for your files or emailing
Add or edit comments to your comment assist library
Activate devices
Contact support
Devices are any supported devices
iPhone or iPad using 10.4 or higher
Android phones or tablets running version 5.0 or higher
Chromebooks that can download from the Google play store will work with the app!